Legacy Series: Tap Dance Artist Roster
ARTISTIC DIRECTORS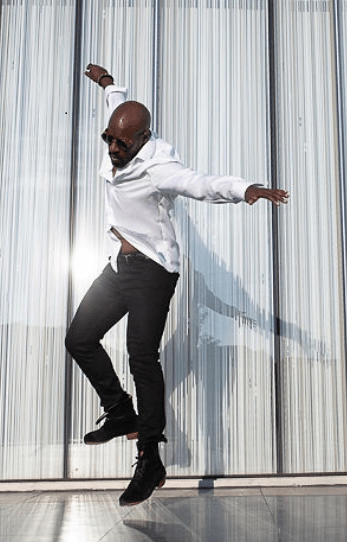 Travis Knights – Brampton: Travis Knights is a Tap Dancer. Born in Montreal, Canada, Travis was introduced to the rich oral tradition of Tap by his teacher Ethel Bruneau (Harlem, NY) at age 10. He went on to travel the world spreading his love of rhythm across four continents, touring with Tap Dogs, Tapestry Dance Company, and the self-produced Tap Love Tour.   He is the 2020 recipient of the Jaqueline Lemieux Prize for outstanding contribution to dance in Canada.  He currently lives in Brampton, Ontario and hosts The Tap Love Tour Podcast, available on Spotify, Soundcloud and Apple podcasts (make sure to subscribe), featuring interviews of a myriad of inspiring Tap Dance artists. Photo by Marlowe Porter. Visit Travis Knights
Lisa La Touche – Calgary: A proud Calgarian and former New Yorker, Lisa's credits include Broadway's SHUFFLE ALONG receiving the Fred Astaire Award and the Actor's Equity Award for Outstanding Broadway Chorus.  TV credits include the 70th Annual Tony Awards and Amazon's "Z, The beginning of everything".  She toured with Savion Glover's production Stepz, as well as off-Broadway's STOMP.  She has taught at PACE University, New York University, The School of Jacob's Pillow, University of Calgary and Decidedly Jazz Danceworks.  Since 2010 she has run her own performance company, Tap Phonics, and has been commissioned to present for organizations such as The Brooklyn Museum, 92Y, Gibney Dance and Fall For Dance North. Lisa recently premiered her first film TRAX encompassing her journey back to Alberta while discovering important local black history.  Her proudest achievement is being a mom. Photo by Jeremy Fokkens. Visit Lisa La Touche
GUEST ARTISTS – Joining Lisa and Travis in teaching, speaking, and performing are: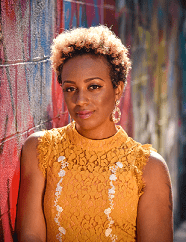 Brinae Ali – Baltimore: Alexandria "Brinae Ali" Bradley, born and raised in Flint, Michigan is an interdisciplinary artist who believes in using the power of the arts to transform the conditions of the human spirit. When she is not traveling and performing, she is giving back to young people and grass roots organizing. Currently, Brinae is a lecturer in dance at Johns Hopkins Peabody Conservatory, and the artistic director of Tapology, Inc. a youth-based outreach program in Flint, that believes in preserving the art of tap and jazz culture through education and performance. As an educator she has taught at numerous programs, schools, and colleges, and was an artist in residence at the Carol Morgan School in Santo Domingo, Dominican Republic and Apollo Theater Education with Wadleigh High School in Harlem NYC. She has also served as an adjunct professor at Queens College and Long Island University. In addition to her Broadway and Off-Broadway performance credits, Brinae has performed around the world, including in France, Germany, China, Russia, and Brazil. Visit Tapology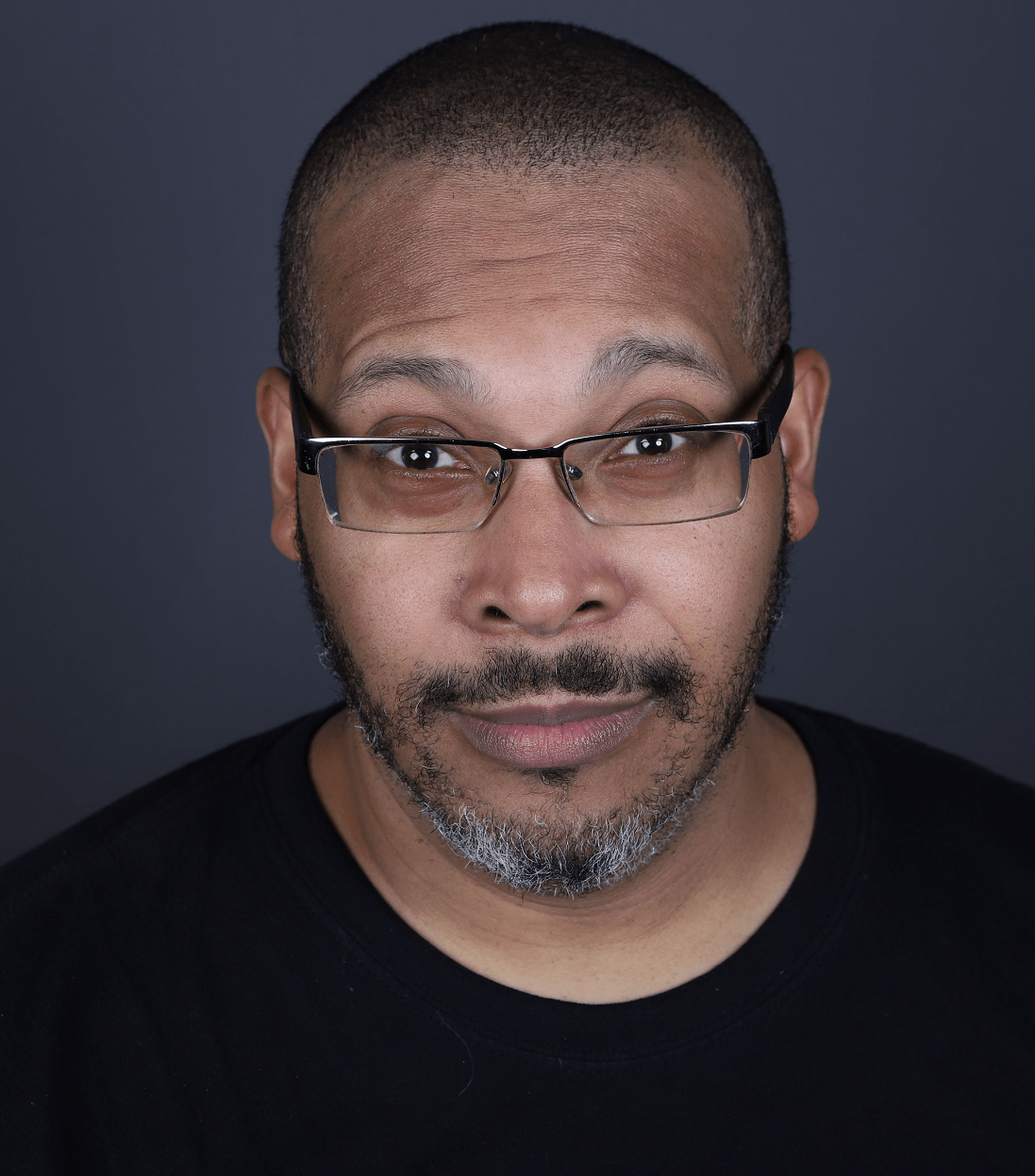 Bril Barrett – Chicago:  Bril Barrett is a dedicated tap dancer whose mission is to preserve and promote tap dance as a percussive art form, foster respect and admiration for the history and culture of tap, and continuously create opportunities for the art form and its practitioners. Bril Barrett is the founder of M.A.D.D. (Making A Difference Dancing) Rhythms, director of The Chicago Tap Summit and founder of The M.A.D.D. Rhythms Tap Academy. His Performance opportunities include Riverdance, Tap Dance Kid, Derrick Grant, Aaron Tolson's Imagine Tap, The Kennedy Center, Jumaane Taylor's Supreme Love, the Democratic National Convention, and many others. Television appearances include The Oprah Winfrey Show, Steve Harvey Show, Jenny Jones Show, NBC's Someone You Should know and ABC's Windy City Live. Bril has taught and/or performed in Prague, Canada, Germany, Finland, Turkey, Austria, Denmark, Sweden, Albania, Amsterdam, Brazil, the Bahamas, the U.K. and across the United States. He was named A Chicagoan of the Year and has his very own Ted Talk. Bril is determined to make a difference in his community by using tap and its history to expose our youth to the art form that saved his life! Photo by Maia Rosenfield. Visit M.A.D.D. Rhythms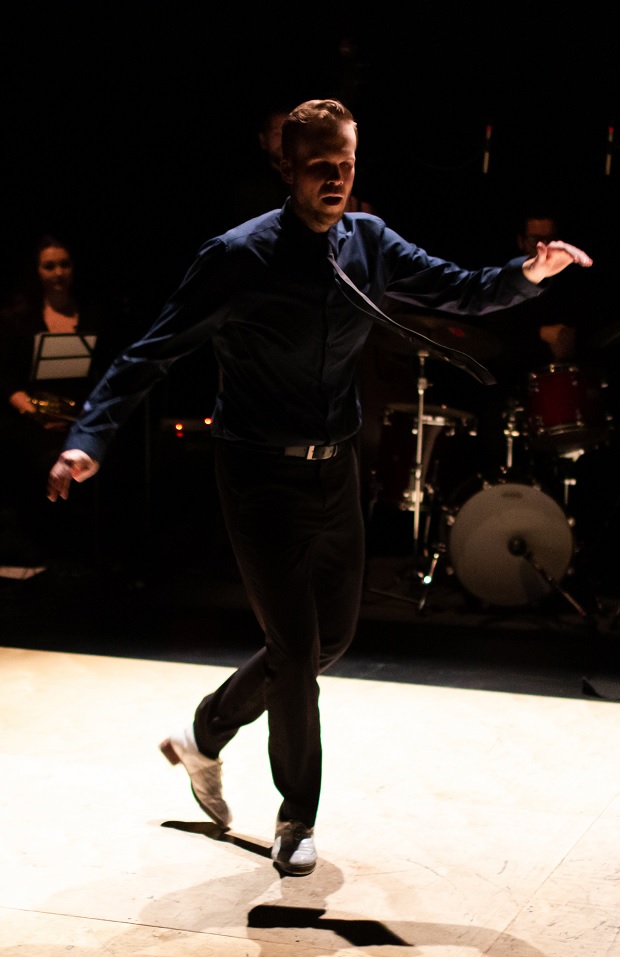 Danny Nielsen – Vancouver: Danny Nielsen is a professional tap dancer currently living in Vancouver, BC. He's a freelance teacher and performer as well as an avid practitioner of the art form of tap dance. Danny has taught and performed at many national and international tap festivals across the globe including Zurich Tap Fest, Tap Ahead in Germany, North Carolina Rhythm Tap Festival, Chicago Human Rhythm Project, Taptastic Festival in Germany, and Portland Tap Fest. From 2016-2020, Danny toured with Vancouver based dance company Radical System Art (Shay Kuebler) in Telemetry. The show toured the world, being presented in notable venues such as National Arts Centre in Ottawa, Place Des Arts in Montreal, the White Bird Dance Series in Portland, the Suzanne Dellal Centre in Tel Aviv, and the Schritmacher Festival in Germany to name a few. Danny currently produces/collaborates in projects in Western Canada. He recently created his second full-length production entitled 'On Foot' with the support for the Canada Council for the Arts. It premiered in both Vancouver and Calgary in the fall of 2019. He was also featured in Lisa La Touche's piece for Fall For Dance North in September 2020. Photo by Dayna Szyndrowski. Visit Danny Nielsen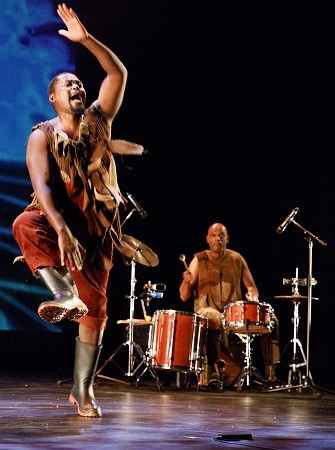 Mafa Makhubalo – Toronto: Mafa Makhubalo is a movement poet trained in folk forms of African traditional, African contemporary, and Western contemporary. "I have been influenced by my understanding of dance as an accumulation of memory and the history of my culture." He has been actively involved in community engagement camps and arts education programs. Between 2019-2020, Mafa completed a mentorship placement with Young People's Theatre as part of the Arts Management program at Centennial College. During the 2020-2021 period, Mafa has been a mentor for the Vibe Arts Cohort 2, a resident choreographer with Ballet Jorgen Canada, a participant in the Theatre Passe Muraille 11:11 production, and in Toronto Dance Theatre's Pilot Episodes 2021. Mafa was also a participant of the Ontario-Quebec cohort program in 2019-2021 presented by (La DSR) La danse sur les routes du Québec and Ontario Presents. He has served on the juries for the Ontario Arts Council, Toronto Arts Council, Toronto Arts Foundation, and TAC Open Door Grant. Mafa is currently developing Dialogue with DNA, a new work in the percussive gumboot dance style which emerged as a form of communication among workers in the inhumane mines of South Africa where they were forbidden to speak. Photo by Bruce Zinger. Visit Mafa Dance Village
Natasha Powell – Toronto: Natasha Powell is a Toronto native who has been working in the dance industry for 17 years. Her soulful approach to movement that transcends genre can be seen and felt in her dancing, choreography, and teachings. In 2016, she founded her Dora-award winning company, HOLLA JAZZ as a forum for developing and presenting artists that work and improvise together, to create harmonious and transformative experiences. The company aims to reinvigorate jazz dance with its sister dances including hip hop and house, as innovative and important vehicles for expression, while showcasing freedom and one's own identity through the spirit of jazz. Photo by Kendra Epik. Visit Holla Jazz


For the Programming and Schedule, click HERE.
For the general program overview, click HERE.